NAVARRA SUITES APARTMENT 2 BEDROOMS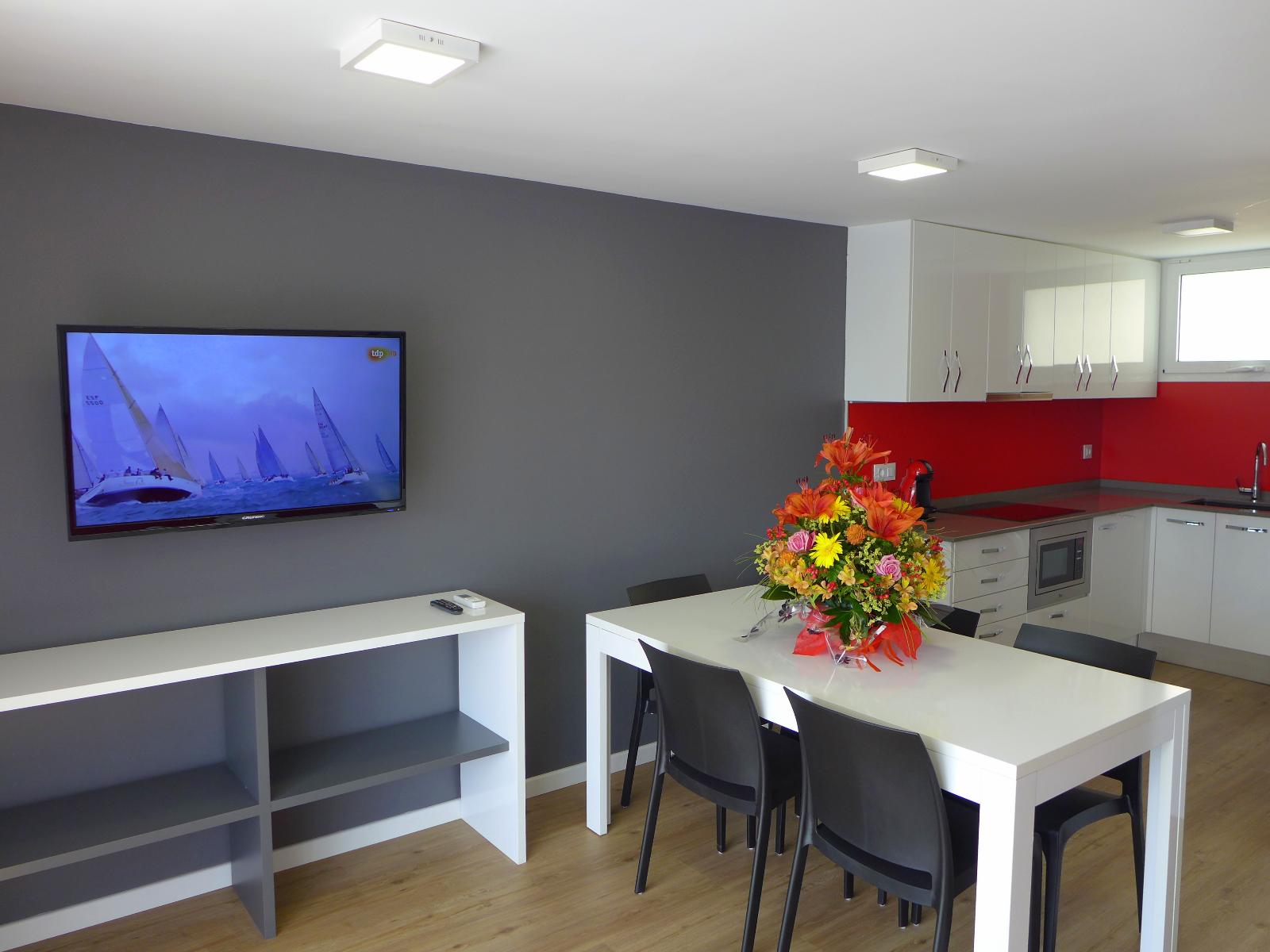 Size: 45 m2
Occupancy: 6 Adults
Book now
Can you imagine sunbathing in the center of Salou while your children play Mini-Golf or swim in the pool? In the apartments Navarra Suites is possible.
5 minutes from the beach and the main promenade of Salou, enjoy the private balcony and its great amenities: air conditioning, coffee machine, swimming pool, flat screen TV. In addition, you can enjoy the fully equipped kitchen to make your holiday more comfortable.
Building located in the heart of Salou, between the Central Plaza de Europa and the beach. The apartments "Rentalmar Navarra Suites" are an ideal starting point for walking around shops, cafes, restaurants, pubs...
They are about 100 mts away. from the busy Zaragoza Street and only about 300 mts from the beach, Paseo Jaime I and the light source. Swimming pool with separate for children, hammocks, mini-golf, ping-pong tables. Supermarket in the same building.